Iolanda Chirico, Founder
Iolanda has managed Refugee community organisations since 1995, firstly in Bromley and then in Lewisham. In 2006 she founded Action for Refugees in Lewisham (AFRIL) and in 2019 the Refugee Cafe. The loss of one's homeland is the greatest tragedy in anyone's life and one from which is so difficult to recover without support in the new country one finds themselves in. She strives for equal opportunities, as well as sustained support and guidance. The Refugee Cafe will be a hive of activities where many local culinary talents will flourish, together building a successful cafe for many years to come. Iolanda has a BA in Communication Studies and Sociology and loves gardening, DIY and cooking.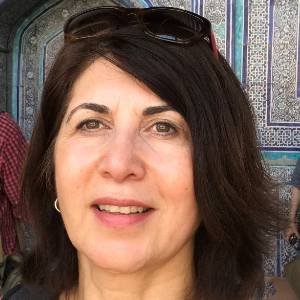 Azi Arman, Trustee
Azi has been a resident of Lewisham borough since 2014 and loves the wealth of diversity and community spirit within the borough. Having come from a refugee family, Azi is well aware of the challenges faced by refugees and the obstacles they face with settling into their new environment. With more than 25 years of experience in transformation and change management leadership, Azi is passionate about citizens' active participation in determining changes within their community.
Eleri Jones, Trustee
Eleri has been an Operations Manager in the hospitality industry for the past three years and is excited to use her operational expertise to support the Refugee Cafe. Having moved to the borough 18 months ago and becoming involved in starting a community garden, as well as volunteering for a number of refugee charities, she has seen how effective local, place-based initiatives like the Refugee Cafe can be in tackling issues. Lewisham is an exciting, multicultural hive of activity and she is looking forward to being able to support refugees in overcoming barriers to employment, and establishing themselves here in order to add more cultures, heritage and delicious cuisines into the mix.
Simon Ware, Trustee
Simon has been a resident of Lewisham since 2013 and has an MSc in Human Rights and Human Nature. He has been actively involved with the local Blackheath and Greenwich Amnesty International group and the Amnesty UK Rainbow Network in particular leading on their communications and social media. By day he has worked as a community engagement and communications professional. As the Trustee with lead responsibility for marketing and communications at the Refugee Cafe he wants to help the organisation to raise awareness and develop its connections with the local community in order to maximise the employment opportunities for local refugees. He enjoys walking, badminton and baking with particular specialities including brownies and carrot cake.
Sana Chaudhry, Trustee
Sana lived in Lewisham after her family first immigrated to the UK, and she now resides in Wembley. Sana cares deeply about dignity in movement, and believes long-term employment is key to building confidence and creating opportunities for London's highly skilled and resilient refugee community. Supporting participatory approaches is something that Sana has felt strongly about following her time volunteering as a Refugee Facilitator at the British Red Cross in Hackney, and at Sufra NW London. Sana was previously a trainee on the Beyond Suffrage Trustee Training Programme, she has a Masters in International Security, and currently works as a Policy Advisor. And of course, Sana loves to try food from across the globe!
Roy Warden, Treasurer
Roy grew up in Beckenham and now lives in Hither Green. He is proud to work with Refugee Cafe in making Lewisham and surrounding areas great for everyone who lives there. He has an MA in history and an MSc in public finance and is a qualified accountant. After a 40 year career in large organisations being involved with strategy and policy as well as finance, he relishes the challenge of a small but growing charity. He runs regularly, has travelled widely, and is always interested in trying new food.
Abdullah Al Awayed, Trustee
Abdullah Al Awayed, head chef at Damascus Chef, grew up in a small farming village in Syria's North Easterly Fertile Crescent, in an area that is locally known as the "Jazira" region, which lies between the Euphrates and the Tigris rivers. Life revolved around raising and tending to the ingredients and hospitality and the overarching importance of making and sharing food was ingrained in the whole community. He left home at 18 for Damascus, over 600 km away. As a sous chef, and eventually a hotel manager in the old city, he learned the versatility of the each ingredient, without losing touch with his instincts for foraging, herding, growing and rearing his own ingredients and the Bedouin kitchen lore of his childhood. He left Syria with his partner Fabienne, a Londoner in 2012, and their son, and after living in Amman for almost a year, they came to live in the UK.
Sujeeva Samasundara, Trustee
Sujeewa is currently practising as a life coach while studying for a diploma in Social Science and Counselling Skills. He has a Masters in Business administration and Banking from The University of Wales. He worked for more than a decade in the banking and media sector. Sujeewa also volunteers as a filmmaker for local charities. A cat and dog lover, he enjoys running, swimming, reading and working on his allotment.
Marco Munoz, Trustee
Marco is an Ecuadorian refugee who has been living in London for around twenty years. For most of these twenty years, he has been working with and for refugees and migrants, supporting people from different countries, speaking different languages, and sharing with them something about the UK. This has included helping people into work and benefits, as well as responding to other issues such as education for children, adults and people in different conditions and situations. Before moving to UK Marco was a teacher in Ecuador, working in secondary schools and running a charity to help people living on the streets. As a refugee and migrant here in London, he has experienced some of the most difficult situations and barriers to being part of the wider UK community. Marco joined Refugee Cafe to help make Lewisham a sanctuary for Refugees, providing opportunities for jobs and education. He has multiple roles at the Cafe and is looking forward to learning new skills from people from other countries.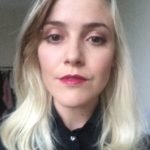 Freya Laing, Trustee
Freya is a local resident who has been organising placemaking projects for local charities since she moved to Lewisham. She feels passionately that everyone should have the chance to be part of and have influence their environment. Glad that Lewisham is becoming a Borough of Sanctuary, she hopes that other places will make this commitment too. This means more than providing newcomers with only the very basics but giving people the chance to actually make a life – and a living. She now works for a charity but before that spent a few years as an architect, a joiner and in restaurant , all experience she hopes will come in handy at The Refugee Café!
Danielle Pham, Secretary
Danielle grew up in Lewisham after her family arrived in the UK from Vietnam in the 1980s. She currently works in HR for an international, not-for-profit, public interest organisaton. She is passionate about equality and fairness and hopes to help others refugees have the same positive experience in the UK that she has had.
Charlie Hunt, Trustee
Charli has 10 years experience in Digital Marketing, working for companies including Boots, nPower, Foyles and The Northbank. She now runs her own content marketing agency, giving her a wider range of business and commercial skills. Charli decided to work with refugees when she heard about the boat full of asylum seekers off the coast of Italy in 2017, which no nation would take responsibility for. She became a marketing volunteer for another Lewisham based charity, increasing their social following 5x, implementing a new website and more. She now wants to work for Refugee Café after seeing how little refugees are given to live on every week, and how difficult finding employment can be. Employment is an important factor in building confidence, community, a life, a future and so much more.
Sign up to our Newsletter
Stay up to date with our news and events