Meet the Team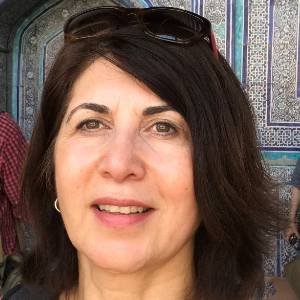 Azi Arman
Trustee
Azi has been a resident of Lewisham borough since 2014 and loves the wealth of diversity and community spirit within the borough. Having come from a migrant family, Azi is well aware of the challenges faced by refugees and the obstacles they face with settling into their new environment. With more than 25 years of experience in transformation and organisation development, Azi is passionate about citizens' active participation in determining changes within their community.
Eleri Jones
Trustee
Eleri was an Operations Manager in the hospitality industry for a number of years and is excited to use her operational expertise to support the Refugee Cafe. Since joining the trustee board and seeing how rewarding working with purpose-led organisations can be, she has moved on to the On Purpose programme; a competitive one-year leadership development programme for professionals identified as future leaders in the social and environmental impact space. Having moved to the borough in 2019 and becoming involved in starting a community garden, as well as volunteering for a number of refugee charities, she has seen how effective local, place-based initiatives like the Refugee Cafe can be in tackling issues. Lewisham is an exciting, multicultural hive of activity and she is looking forward to being able to support refugees in overcoming barriers to employment.
Simon Ware
Co Chair
Simon is one of our Co-Chairs and has been a resident of Lewisham since 2013 and has an MSc in Human Rights and Human Nature. He has been actively involved with the local Blackheath and Greenwich Amnesty International group and the Amnesty UK Rainbow Network in particular leading on their communications and social media. By day he has worked as a community engagement and communications professional. As the Trustee with lead responsibility for marketing and communications at the Refugee Cafe he wants to help the organisation to raise awareness and develop its connections with the local community in order to maximise the employment opportunities for local refugees. He enjoys walking, badminton and baking with particular specialities including brownies and carrot cake.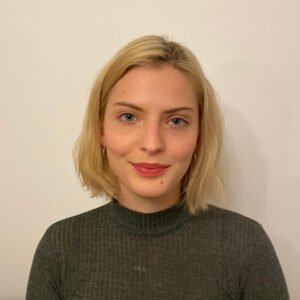 Joanna Pienkowska
Secretary
Joanna has lived in South East London since she moved from Poland as a child. She has experience volunteering with various charities, most recently supporting fundraising for Freedom from Torture. She currently works at the Association of Charitable Foundations, where she engages on policy and regulatory issues of interest to funders, the organisations they support and wider civil society. Recognising that refugees face many barriers in finding work, Joanna supports Refugee Cafe's mission of creating opportunities for refugees in Lewisham to gain employment and share their culinary talents with us all.
Alyson McGarrigle
Co Chair
Alyson has been a Lewisham resident for almost 40 years. Over the years she has been a member of Lewisham Council, chaired Adoption panels in Lewisham and Southwark and was a Primary School Governor for 20 years. She is currently the Chair of Tramshed Arts in Woolwich and a Board member of Crownsavers Credit Union. She is delighted to join the Board of Refugee Cafe and is looking forward to working to help the organisation work to achieve its aims.
Roy Warden
Treasurer
Roy grew up in Beckenham and now lives in Hither Green. He is proud to work with Refugee Cafe in making Lewisham and surrounding areas great for everyone who lives there. He has an MA in history and an MSc in public finance and is a qualified accountant. After a 40 year career in large organisations being involved with strategy and policy as well as finance, he relishes the challenge of a small but growing charity. He runs regularly, has travelled widely, and is always interested in trying new food.
Marco Munoz
Trustee
Marco is an Ecuadorian refugee who has been living in London for around twenty years. For most of these twenty years, he has been working with and for refugees and migrants, supporting people from different countries, speaking different languages, and sharing with them something about the UK. This has included helping people into work and benefits, as well as responding to other issues such as education for children, adults and people in different conditions and situations. Before moving to UK Marco was a teacher in Ecuador, working in secondary schools and running a charity to help people living on the streets. As a refugee and migrant here in London, he has experienced some of the most difficult situations and barriers to being part of the wider UK community. Marco joined Refugee Cafe to help make Lewisham a sanctuary for Refugees, providing opportunities for jobs and education. He has multiple roles at the Cafe and is looking forward to learning new skills from people from other countries.