Refugee Café have launched a campaign today to raise funds for a refugee-led café in Lewisham, a place for the community to learn, grow, work and share over amazing food and drinks. The café will be run by local refugees, serving delicious food using traditional dishes from around the world, whilst also providing a space for Refugee Cafe to deliver an employment and catering skills training programme, specifically designed to support refugees into jobs in hospitality. 
With many barriers to work, including a lack of English language skills, UK work experience and knowledge of the local job market, a refugee is 4 times more likely to be unemployed than the general population, and 5 times more likely to experience mental health issues.
Iolanda Chirico has been anticipating the launch of the cafe since founding Refugee Cafe in December 2019.
"After one year of working from my tiny domestic kitchen producing amazing products, we are finally launching our Crowdfunding campaign for a commercial Cafe. We are full of excitement and trepidation to finally realise our dream. We are encouraged and honoured by the incredible support we continue to receive from our wonderful local community, who continue to buy our products from local shops and market. We can go much further and open a community cafe; a hub of delicious food from around of world, friendship and coming together and breaking down barriers. Together we can make it happen!"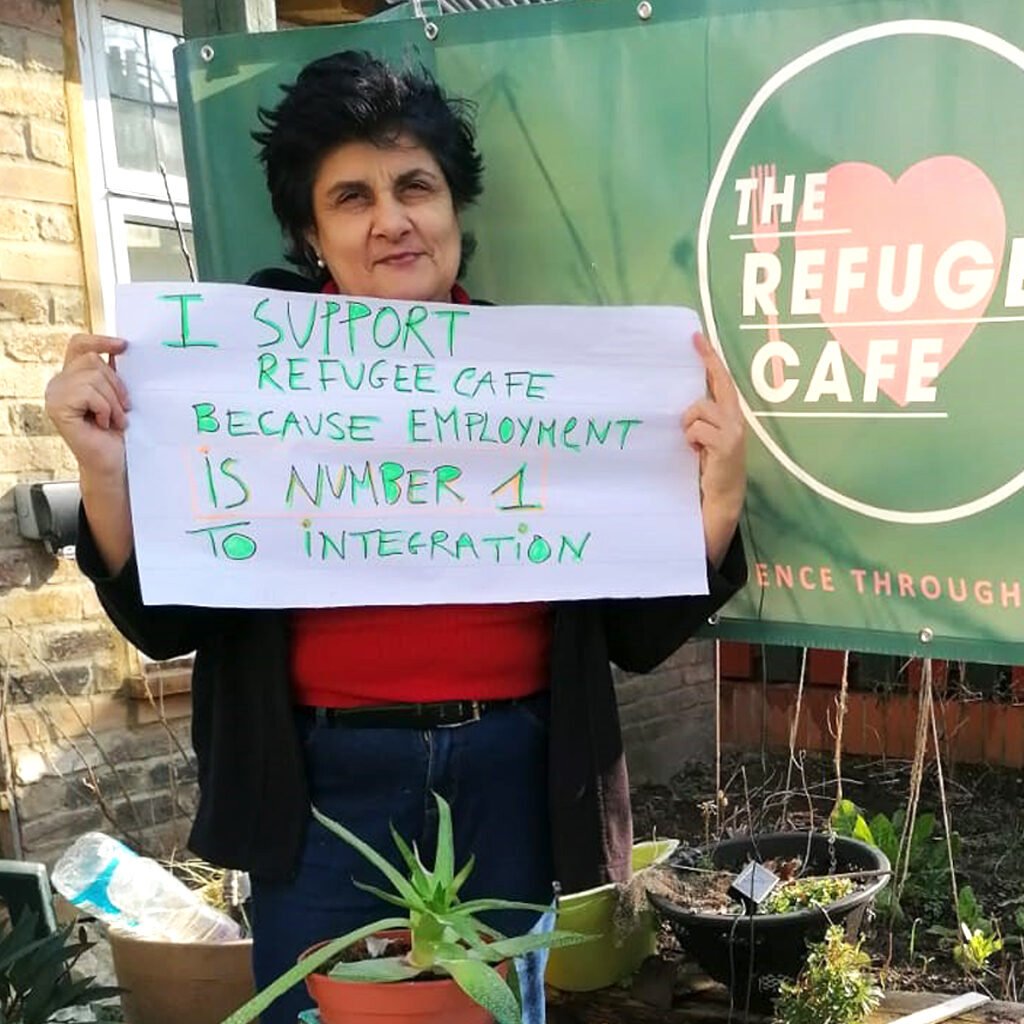 Unable to find work, refugees are often stranded in poverty and are more likely to take up casual and illegitimate roles, where they face low wages and exploitation. This makes refugees some of the most vulnerable people in London. Refugee Cafe Trustee and Ecuadorian chef, Marco Munoz, reports the challenges of moving to the UK.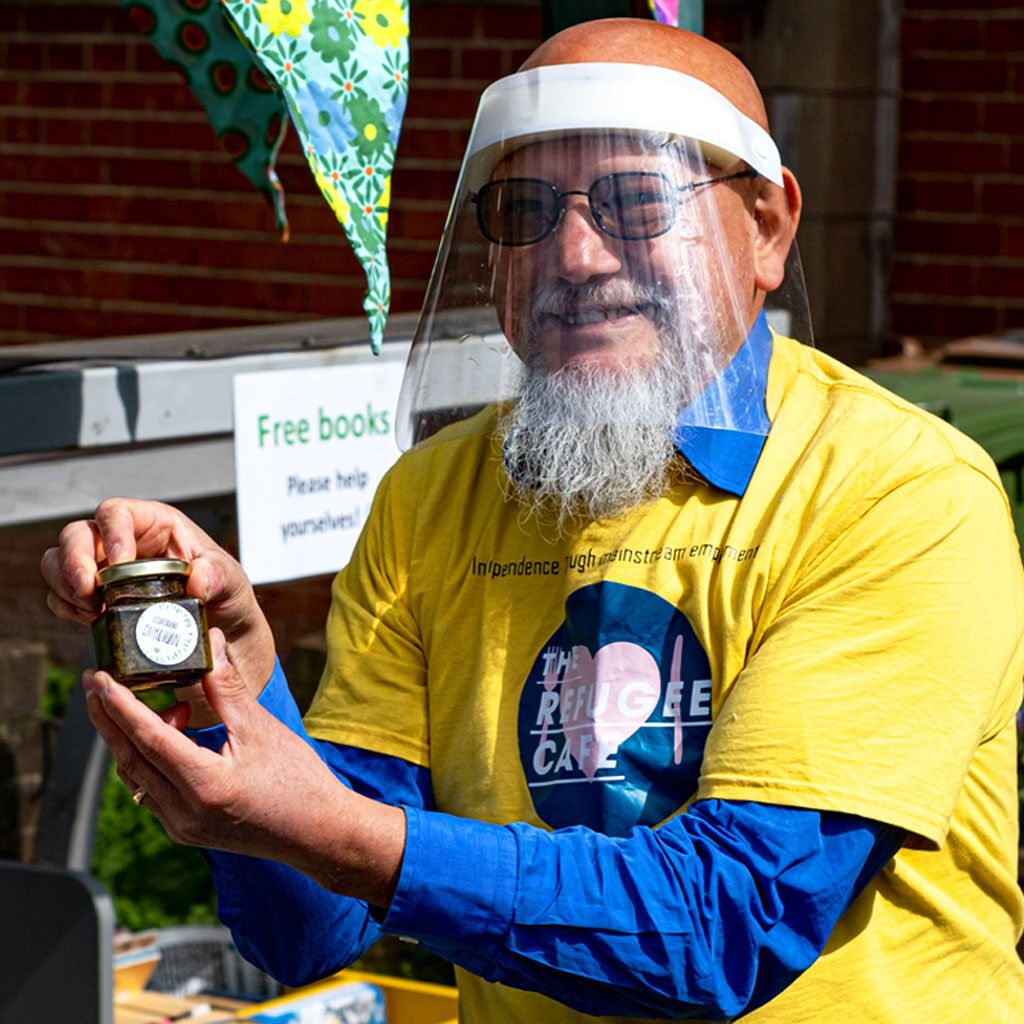 "As a refugee in the UK, my main challenge was the language barrier. At the time when I arrived in the UK, I'd had 25 years of teaching experience. However, because of the different language, I had to learn English and do my teacher training again. Refugee Cafe's aim is to help people like me to be part of the community; helping refugees to learn the English language, and be part of the community by developing their skills such as cooking, so they can find work. Refugees can bring a lot of their culture, food and other traditions to the community where they are living."
Refugee Café provides refugees with the skills, community and encouragement they need to rebuild their lives. The organisation helps those seeking asylum to overcome barriers by offering work experience, an opportunity to practice conversational English and build social networks, as well as practical employment support. 
Refugee Cafe's Crowdfunder campaign, #HomeForRefugeeCafe, will last for 5 weeks, with the aim of reaching £20,000 in pledges. The funds will be used to kit out a cafe and the team are working with the Council to secure a space in the heart of Lewisham. 
By 2022 Lewisham will become a 'Borough of Sanctuary', welcoming 100 vulnerable families from war torn countries. Refugee Cafe wants to ensure that Lewisham is also a Borough of Opportunity! 
The campaign will include a fundraising event, the Pledge Picnic, at Beckenham Place Park on Saturday 29th May. The event will include catering and music provided by those with lived experiences as a refugee, as well as talks and activities throughout the day. Tickets are limited and will be available from Eventbrite here. 
If you would like to get involved and help build a #HomeForRefugeeCafe then head to the Crowdfunder page to pledge your support: www.crowdfunder.co.uk/RefugeeCafeLewisham