Our mission at Refugee Cafe is to use the power of food to support local refugees into employment. So, we are extremely excited to be launching our very first training programme, aimed at empowering refugees with a background in hospitality to find work in this industry!
Employability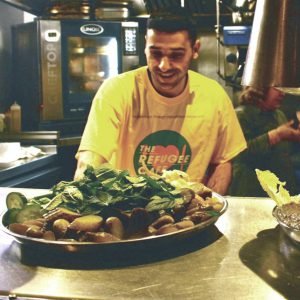 Through a combination of theoretical classes and practical placements, this course will equip trainees with the skills and knowledge to find work in the UK's culinary and hospitality industries. Trainees will have the opportunity to gain foundational knowledge of the UK food industry, UK work experience, Level 2 Food Safety and Hygiene qualification and professional references. They will also receive one-to-one help to work towards your long-term employment goals.
This is an eight-week, part time course, for anyone with refugee status and a
passion for food and hospitality. If this is you, or someone you know, please do get in touch with Rose, our training coordinator, to apply. The course will begin once we have the numbers required. Further information and
an application form can be found on our training page.
To have a chat about the programme please contact Rose on rose@refugeecafe.org.uk or 07306413599 .